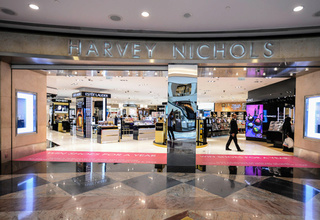 HARVEY NICHOLS
Offer reference: INTHAR05/17-462663
(100) SALES ASSOCIATE-VENDEURS
Job description
Missions :
· Provide an exceptional customer service experience by greeting, listening and assisting customers in exceeding their needs and demonstrating an excellent knowledge of the products.
· Guarantee cross and up-selling for all product categories
· Discuss with clients and give advice on general trends in fashion within the luxury market, showing passion for fashion and luxury products
· Build and strengthen relationships with customers, deal with different nationalities and personalities and always put the customers at ease.
· Ensure qualitative monitoring and updating of customer information according to the company tools (CRM), in order to retain actual customers and detect new high potential ones.
· Ensure the achievement of individual and store goals, enhancing and developing the business
· Foster open and constructive communication with team members
· Contribute to manage the Visual Display of the products in accordance with Harvey Nichols standards
· Ensure store functional maintenance and appropriate levels of product on the salesfloor, in line with corporate policies and procedures
· Ensure the product replenishment and stock inventory is followed to
Number of available positions : 100
Requirements
Background experience : Proven sales experience in a similar role within a fashion retail company
Language : English : Fluent ;Arabic : Fluent
Complementary :
· Proven ability to drive and exceed individual and store results
· Deep passion for fashion and luxury
· Excellent commercial awareness and local brand competition
· High flexibility and ability to adapt to different customers
· Team - player mentality
· Demonstrate strong initiative and self-motivation
· Ability to work in a fast moving and dynamic environment
· Luxury product knowledge
· Confident speaker with excellent English communication skills. (
· A high level of personal grooming and hygiene that must reflect the brand image of luxury and prestige
Conditions
Joining date : 31/08/2017
Salary : 3500-5000 QAR /month
Complementary :
Dépôt des candidatures :
Si cette offre vous intéresse et que vous possédez les qualifications requises pour le poste Merci de déposer votre CV détaillé en anglais avec photo + justificatifs d'expérience / formation auprès del'agence ANAPECla plus proche.
Délai de dépôt des candidatures :26 Mai 2017